It's already summer and a perfect time to spend your time outdoors. Pop up gazebos are the perfect spot to relax, sit with your family, and chit-chat. Well, if you also own a gazebo then it's better to decorate it to make it look presentable. Moreover, many people decorate the gazebo when they have arranged an outdoor event to give it an attractive look to the audience.
Gazebo looks more appealing when you decorate it with lights and curtains. Similarly, if you own a pop-up gazebo and are thinking of decorating it to enjoy the glamor and summer parties then you should continue reading this article. In this article, I have shared different ideas on how to decorate a pop up gazebo to make your party more colorful and charming.
How to Decorate a Pop Up Gazebo? – Detailed Guide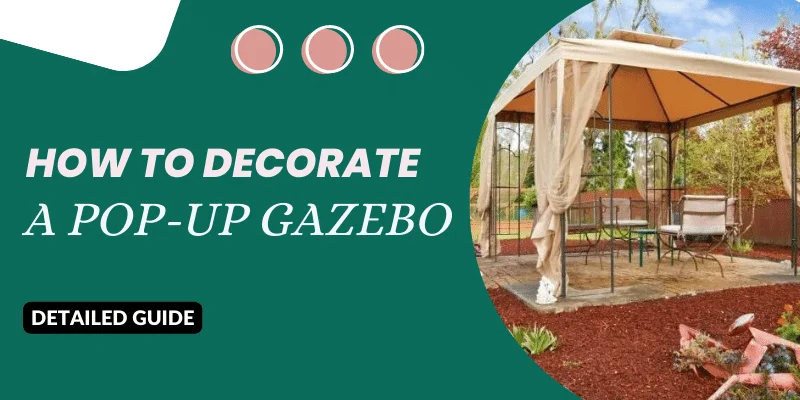 A pop-up gazebo can be decorated in different ways depending on your innovative and creative ideas. People use ribbons, lights, balloons, and curtains for decorating a gazebo. Also, it depends upon the event for which you are decorating it. A captivating gazebo looks beautiful as it represents an important part of your living space.
People can spend quality time with their friends and family inside a gazebo to feel unwind. Several tips will help you make your gazebo look more appealing. Well, here are some ways and ideas on how to decorate a pop-up gazebo delightfully.
6 Different Ways for Decorating a Gazebo
You can use different materials to decorate your gazebo. So, read the article properly to enhance your concept of decorating a pop-up gazebo.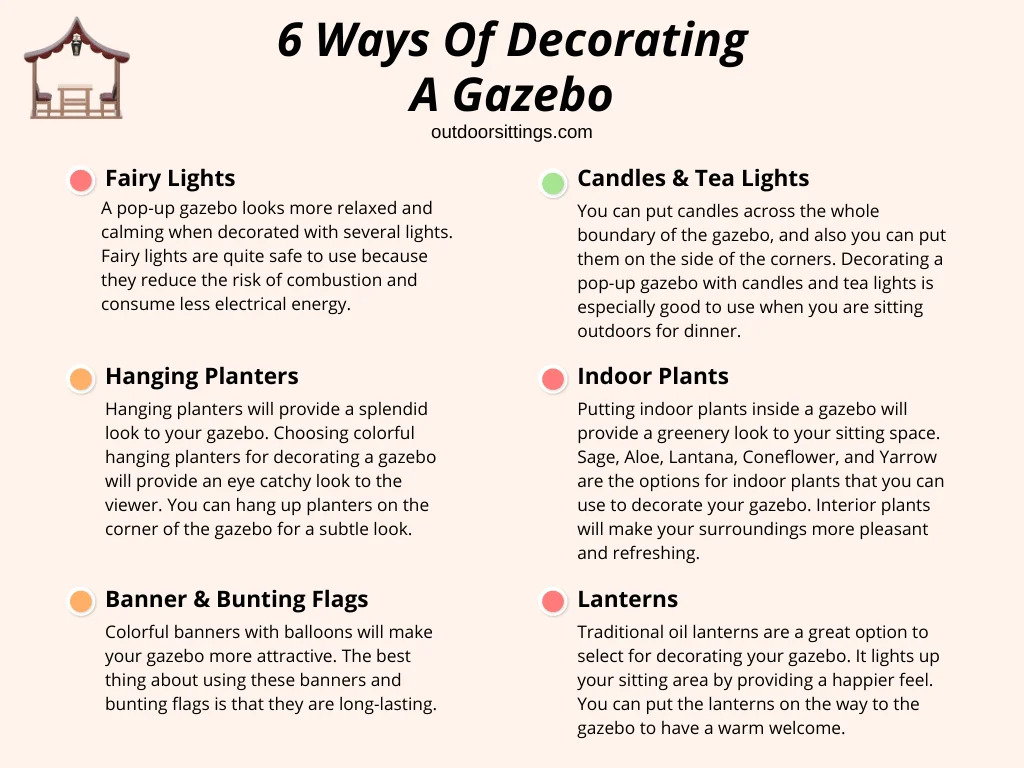 1. Fairy Lights
When it comes to decoration then the first thing that comes to our mind is the lights. A pop-up gazebo looks more relaxed and calming when decorated with several lights. Fairy lights are quite safe to use because they reduce the risk of combustion and consume less electrical energy. A decorated pop-up gazebo with fairy lights illuminates your space, which provides a smooth summer feel during the night.
It depends upon people how they hang up the fairy lights on their gazebo to make it look attractive. Some people hang them horizontally, some hang them vertically and some people hang them on the pillars of the gazebo. There are several ways how people can utilize the lights to make their gazebo look more astonishing.
2. Candles and Tea Lights
Candles and tea lights are other great options that you can use for decorating your pop-up gazebo. Decorating your gazebo with illuminating candles will present a warm and cozy look. You can put candles across the whole boundary of the gazebo, and also you can put them on the side of the corners. Decorating a pop-up gazebo with candles and tea lights is especially good to use when you are sitting outdoors for dinner.
Many people use scented candles, which provide a refreshing fragrance to make you feel refreshed. You can also put tea lights on the side benches inside the gazebo for better alleviation. So, putting candles and tea lights collectively to decorate your gazebo will present a homey feeling.
3. Hanging Planters
Hanging planters will provide a splendid look to your gazebo. Choosing colorful hanging planters for decorating a gazebo will provide an eye catchy look to the viewer. You can hang up planters on the corner of the gazebo for a subtle look.
4. Indoor Plants
Putting indoor plants inside a gazebo will provide a greenery look to your sitting space. For the gazebo make sure that you choose plants that are not exposed to direct sunlight. Sage, Aloe, Lantana, Coneflower, and Yarrow are the options for indoor plants that you can use to decorate your gazebo. Interior plants will make your surroundings more pleasant and refreshing.
5. Banner and Bunting Flags
If you are decorating your pop-up gazebo for birthday decoration then you should use banners and bunting flags. Colorful banners with balloons will make your gazebo more attractive. The best thing about using these banners and bunting flags is that they are long-lasting. Most people choose water-resistant material banners and flags so that they remain in a good condition for a longer period of time.
6. Lanterns
Traditional oil lanterns are a great option to select for decorating your gazebo. It lights up your sitting area by providing a happier feel. You can put the lanterns on the way to the gazebo to have a warm welcome. Lanterns produce an inviting atmosphere for the guests, especially at night events.
FAQs about Gazebo Decoration
How do you dress up a pop up gazebo?
There are different ways of dressing up a pop-up gazebo. The most attractive ways of decoration are using balloons, banners, lanterns, jars, colorful lights, curtains, bunting flags, interior plants, and many more.
Well, you can hang up a banner on a pop up gazebo by using wires. You can also hook up the banner from the pillars for proper gripping.
What is the best color for a pop up gazebo?
For decorating your pop-up gazebo you should select bright colors. The best colors for summer decorations are purple and yellow.
How do you hang lights on a pop up gazebo?
There are different ways of hanging up lights on a pop-up gazebo, which also depend upon the frame structure of the gazebo. The easiest way of hanging lights is in column form.
What do you put on a gazebo roof?
While you are decorating your pop-up gazebo make sure that you choose a colorful roof. Most of the time people prefer rubber slate for an elegant look.
Conclusion
Well, coming to an end and I hope that you have got to know many ways of decorating a pop-up gazebo. Now, you can choose any method according to the event and function time. Make sure that your presentation looks eye-catching and attractive to the audience.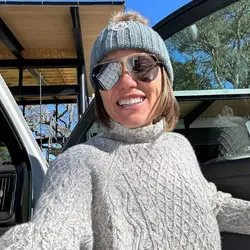 Hi, I am Nicole Arnold, founder of OutdoorSittings! I am very passionate about architect designing and love to design attractive gardens and backyards for people in Dallas. I have done Masters of Landscape Architecture (MLA) at Texas A&M University and have worked on several commercial and residential landscaping projects.
Following my passion for landscaping, I started OutdoorSittings to share my knowledge and creative ideas with people around the globe. Feel free to reach out to me at any time if you need assistance related to your backyard design or other outdoor architect queries.