Have you been thinking of making your backyard more attractive? If yes, then you might be thinking about a gazebo in your backyard because everyone loves to spend their leisure time with their family and friends. Therefore, adding a gazebo in your backyard enhances the beauty and gives joy to those who love to sit in the backyard.
All you need to do is to see the shapes and sizes of gazebos which you can easily find in any landscaping magazine. Moreover, gazebos are available in both temporary and permanent structures. It depends on people on which type of gazebo they want in their backyard.
Top 10 Benefits of Having a Gazebo
In this article, I have included the top ten benefits of gazebos in your garden to refresh your mood and enhance positivity in the environment.
1. Gazebos enhance the peace of mind
Today in this age, everyone is busy in their daily routine, and finding solitude and peace has become challenging. However, adding a gazebo in your backyard or outdoor space makes you feel good and enhances your peace of mind.
However, when you sit in a gazebo, you can connect yourself with the surrounding of nature, and you can relax when you hear birds chirping. That is how a quiet place comes alive and opens up your senses.
2. Gazebos Protect from Rain
If there is something that we cannot control is indeed Mother Nature. Suppose you have planned a BBQ party or a feast with your family or friends, and suddenly, the weather turns dark, and it starts to rain. You don't need to worry anymore if you have a gazebo in your backyard.
A gazebo ensures you have a dry place and enjoy your gathering with guests without any problems. Therefore, a gazebo provides complete protection against bad weather, and you can sit peacefully without fearing getting wet.
3. Gazebos are perfect when the sun sets
Gazebos are considered to be best because gazebo provide a perfect place when the sun goes down. You can put a table, cushion, and a bench to enjoy company with your friends in the evening. Sometimes, dew droplets drop and make things wet. When this happens, people prefer to go inside, which is boring to do on the weekend.
Therefore, a gazebo keeps you comfortable and dry when your stuff gets soaked after a humid day. If you are a Selenophile or a night lover, you definitely want to sleep outside to enjoy the beauty of the night.
4. Gazebos provide shade from the sun
On the other hand, if you live in a place where the climate is too hot, especially in the summer. So, adding a gazebo will protect you from the sunlight and provide you with the shade you need. Moreover, the other benefit of a gazebo is that the food remains fresh for longer when it is served to the guests. For instance, if you do not have a tree or herbs in your backyard, you simply place a gazebo that adds value to your life.
5. Gazebos provide privacy
In addition, if you live in a place where other homes in your neighborhood surround your house, you might be worried about privacy. Nobody wants to be watched by others, and some people also prefer to sit alone in their backyard. However, they don't want someone to breach their privacy. Therefore, by using pop up gazebo with netting you can easily sit in a corner and enjoy your seclusion.
6. Gazebos add more value to your house
Adding a gazebo in your garden not only adds extra value to your house but is also a great source of attractiveness for potential buyers. Suppose your backyard has a gazebo, so it adds more value to your house.
However, some people's gardens are empty, and they don't have time to decorate their gardens. Therefore, everyone can picture themselves using a gazebo. So, for some people advertising this feature is considered to be a huge plus.
7. Gazebos can also be designed to block wind
No doubt wind resistant gazebo have open-sided frames through which wind can easily be transferred. Moreover, some people live in hilly areas, valleys, or by the coast, which experiences stronger wind all over the year.
A gazebo with side walls can be added, which looks like a bus stop shelter with three walls. That is how you can block the wind to some extent, and the view is also visible from inside the gazebo. However, at times people also add slatted fences or grow plants on the walls in order to block the wind.
8. Gazebos can also be used for diverse activities
A gazebo is used for many varieties of activities. It is a perfect place for quiet conversations that cannot be done publicly. Moreover, It can also be a venue for a wedding or any other event. In addition, many people have been seen using gazebos as an exercising area. However, it has been proved that exercising in the garden gives better benefits than doing it at home.
9. Gazebos provide temporary outdoor storage space
There are certain things, such as plants and furniture, which people want to protect, especially in winter. However, winter gazebos have proved to be a great alternative that provides a shed.
Though, BBQ grills are expensive, and if they are left outside, they start to rust in winter while plants suffer from frost damage or blizzards, and these can be left under a gazebo which protects them from bad weather.
10. Gazebos require low maintenance
Gazebos are long-lasting as they are constructed with vinyl. This way they are even protected from mold and rot that helps in increasing the lifespan of wooden structures and requires low maintenance. Keeping a gazebo clean and in good condition is really important.
Thus, apply the mixture of water and detergent to the affected areas. After applying the mixture, clean it with a piece of good fabric, and your gazebo is ready to use.
Concluding Gazebos Advantages
Surely you have seen the benefits of gazebos, and gotten how benefitted these are for one's house. Nowadays, people are adding gazebos in order to add more beauty to their backyards. Gazebos are a perfect place to spend leisure time and have many other benefits. Moreover, they are made from environmental friendly materials and are easy to look after.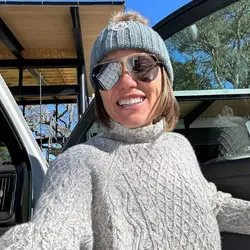 Hi, I am Nicole Arnold, founder of OutdoorSittings! I am very passionate about architect designing and love to design attractive gardens and backyards for people in Dallas. I have done Masters of Landscape Architecture (MLA) at Texas A&M University and have worked on several commercial and residential landscaping projects.
Following my passion for landscaping, I started OutdoorSittings to share my knowledge and creative ideas with people around the globe. Feel free to reach out to me at any time if you need assistance related to your backyard design or other outdoor architect queries.