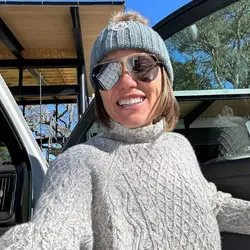 Nicole Arnold – Founder of Outdoor Sittings

Hi, My name is Nicole Arnold, founder of Outdoor Sittings. I am very passionate about architect designing and love to design attractive gardens and backyards for people in Dallas. I have done Masters of Landscape Architecture (MLA) at Texas A&M University and have worked on several commercial and residential landscaping projects.

Following my passion for landscaping, I started Outdoor Sittings to share my knowledge and creative ideas with people around the globe. Feel free to reach out to me at any time at email [email protected] if you need assistance related to your backyard design or other outdoor architect queries.
Purpose of Outdoor Sittings
Outdoor Sittings was started by Nicole Arnold to share his knowledge and creative ideas with people around the globe. The purpose of Outdoor Sittings is to help the community find the comfortable and attractive sitting equipment for their backyards, lawns and for other outdoor activities.
We also provide landscaping services in Richmond, VA. Transform your outdoor space into a breathtaking oasis with Outdoor Sittings expert landscape designer services. Our team of skilled designers lead by Nicole Arnold work closely with you to create custom outdoor designs that reflect your unique style and personality.
From lush greenery to elegant hardscapes, we bring your vision to life with impeccable craftsmanship and attention to detail. With years of experience and a commitment to quality, our team is dedicated to delivering exceptional results that exceed your expectations. Contact us today to schedule a consultation with Nicole Arnold and discover the endless possibilities for your outdoor space.